Keep Boise kind.™ recently donated 600 KBK postcards to Seven Oaks Elementary in Eagle as part of the school's act of kindness week. The positive letter writing activity allowed the kids to write a postcard to someone they appreciate. This included teachers, lunch workers and school janitors. Each cafeteria worker received cards from the students and we have heard it MADE THEIR DAY! Others, like dance club teachers and coding club volunteers, also received postcards. The bottom line is the kids felt good giving back and those on the receiving end felt appreciated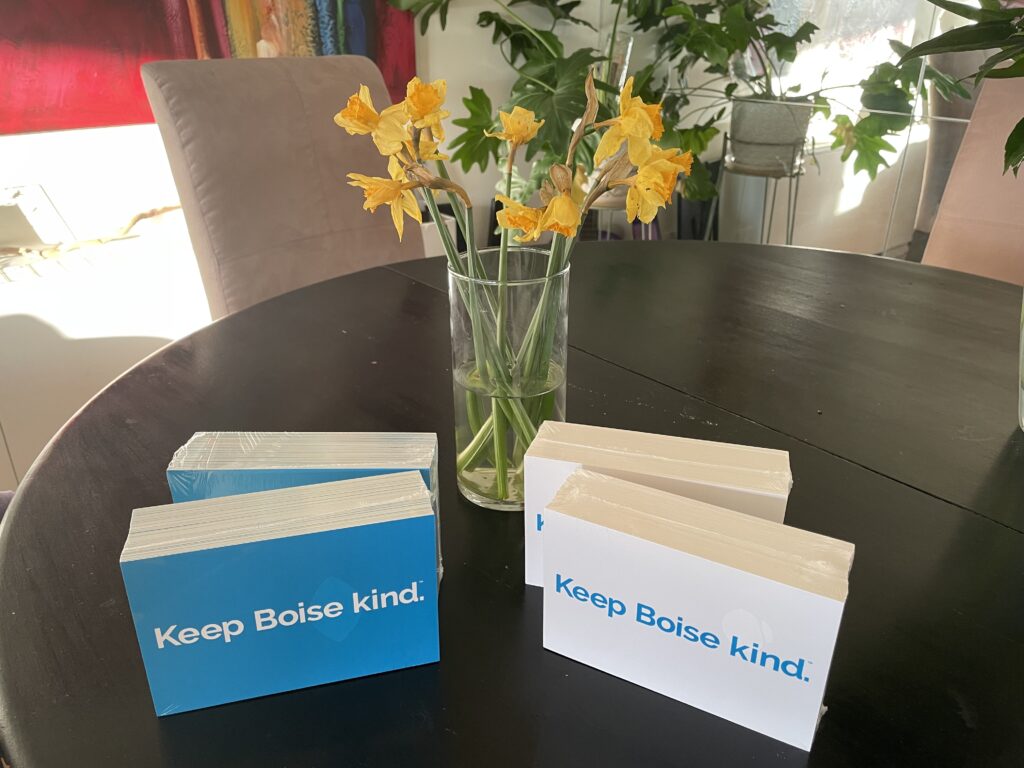 Like many other schools in the Treasure Valley, Seven Oaks Elementary has seen a surge in population with an increase of more than 55-percent from last year with even more students expected next year.  This makes kindness in our Idaho schools even more relevant and important. 
Some benefits of teaching kindness in schools include:  
   

Happy Kids

   

Increased Peer Acceptance

   

Greater sense of belonging and improved self esteem

   

Less Bullying

   

Feeling more gratitude 
Source: TeachThought
Kindness is a concept that tends to make people feel good. Thinking about the better sides of humanity spreads joy and optimism. What recently happened at Seven Oaks Elementary goes beyond ideas or concepts. It provides real-world examples of kindness making a difference in people's lives. 
Kids experienced the joy that comes with expressing kindness. Teachers felt the joy of teaching and witnessing kindness and the recipients, lunchroom workers, other kids, and teachers, experienced the joy of receiving kindness. Everyone involved showed the value of kindness: it spreads. The act of kindness makes the giver, the receiver, and those who witness feel better. In the end, when it comes to being kind, we all win.
Keep Boise Kind!