TODD CRANDELL  AND RACING FOR RECOVERY
Todd Crandell spent 13-years destroying his mind, body, and relationships addicted to heroin, cocaine, alcohol and any prescription drug he could get his hands on. He was homeless and suicidal. After his third arrest he quit. Cold turkey. Since sobriety he has run 28 IRONMAN triathlons in 15 countries on six continents, two UltraMan, and more than 40 half IRONMAN (70.3) races.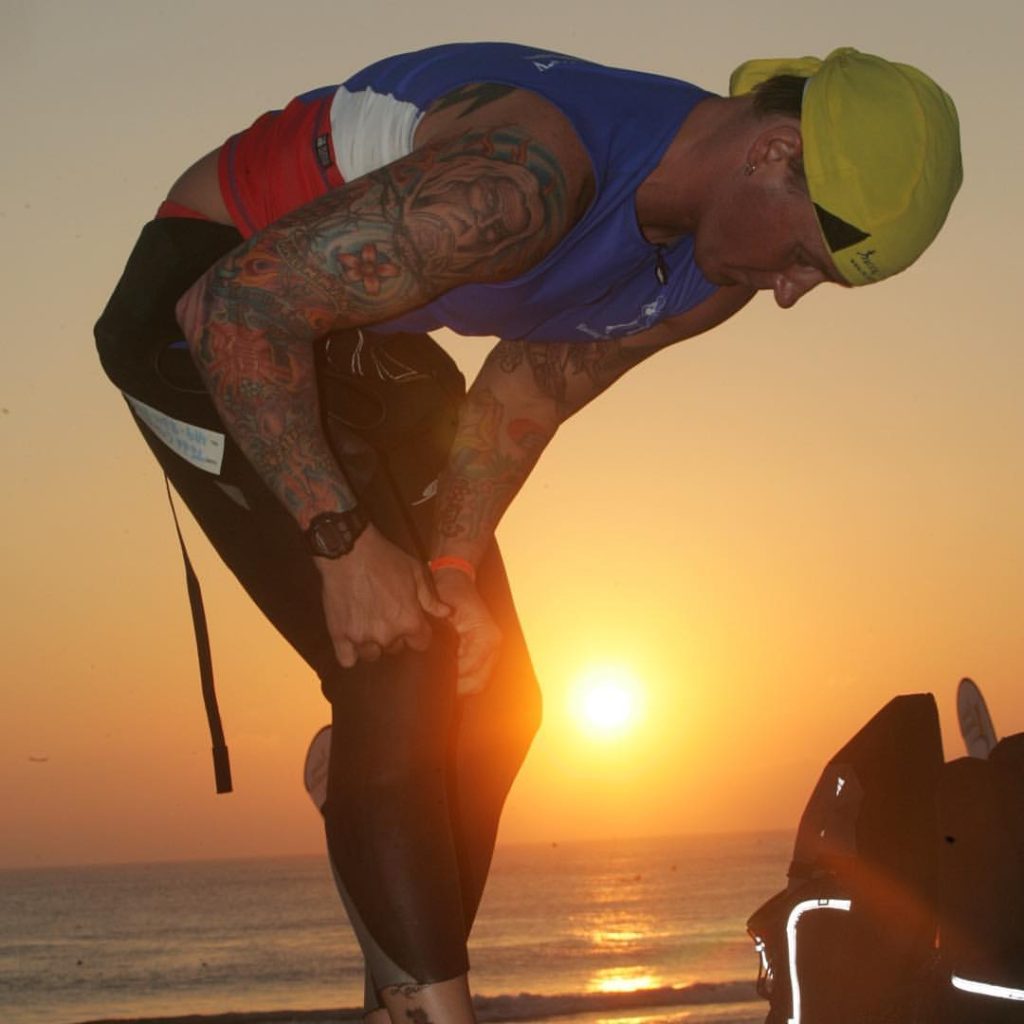 In 2001, Crandell founded Racing for Recovery to help people worldwide reach recovery by using a healthy and holistic approach to living a life of sobriety. This method varies from the traditional 12-step formats — and, it works. Their approach has affected the lives of many, creating personal and inspiring stories of success. We, at Eidi Communications, love sharing those stories because they are helpful and impactful; these stories include people who have come through Racing for Recovery's program after hitting rock bottom from addiction. Their narratives — and the way their lives unfolded — show courage, strength, and determination — and ultimately, you can overcome addiction.
Crandell is an author, father, IRONMAN, and vegan – a lifestyle he believes helps with sobriety. Through Eidi Communications, he, and Racing for Recovery, have been featured across the globe including on CNN, The Doctors, USA Today, The LA Times, and Skype. He's been covered by Ashton Kutcher and ESPN. He speaks across the country telling his story, and providing inspiration and insight on solutions to the opioid crisis that has ravaged this country. We are proud to have Todd and Racing for Recovery as a client because each and everyday they make a difference. They help to save lives and put people back on the road to recovery, using their unique techniques.
Please contact us to interview Todd, book him to speak, and to learn more about him and Racing for Recovery.